December 2, 2016
Toronto, ON
Mes Amis,
Hope to see you this evening for the "I ♥ Local Art" opening reception from 7-9 pm at The Fleishman Gallery in Toronto.  This eight-person exhibition features five Adventures In Sweetland prints, plus I'll have seasonal greeting cards and AIS books for sale on site. Come join us for a beautiful night of Torontonian art, mulled wine and excellent company… The exhibition runs through the holidays if you sadly can't make it to the party. More info and directions here.
You may also purchase Adventures In Sweetland greeting cards on my boutique page. Choose from two different sets of 6 w/envelopes: Winter Adventure and All-Season Adventure.
Stay tuned for 2017 exhibition info plus new gig announcements coming soon!
xox
Kristin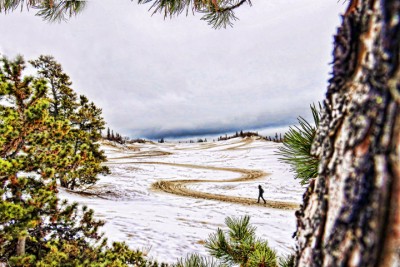 Cross Desert, 2014